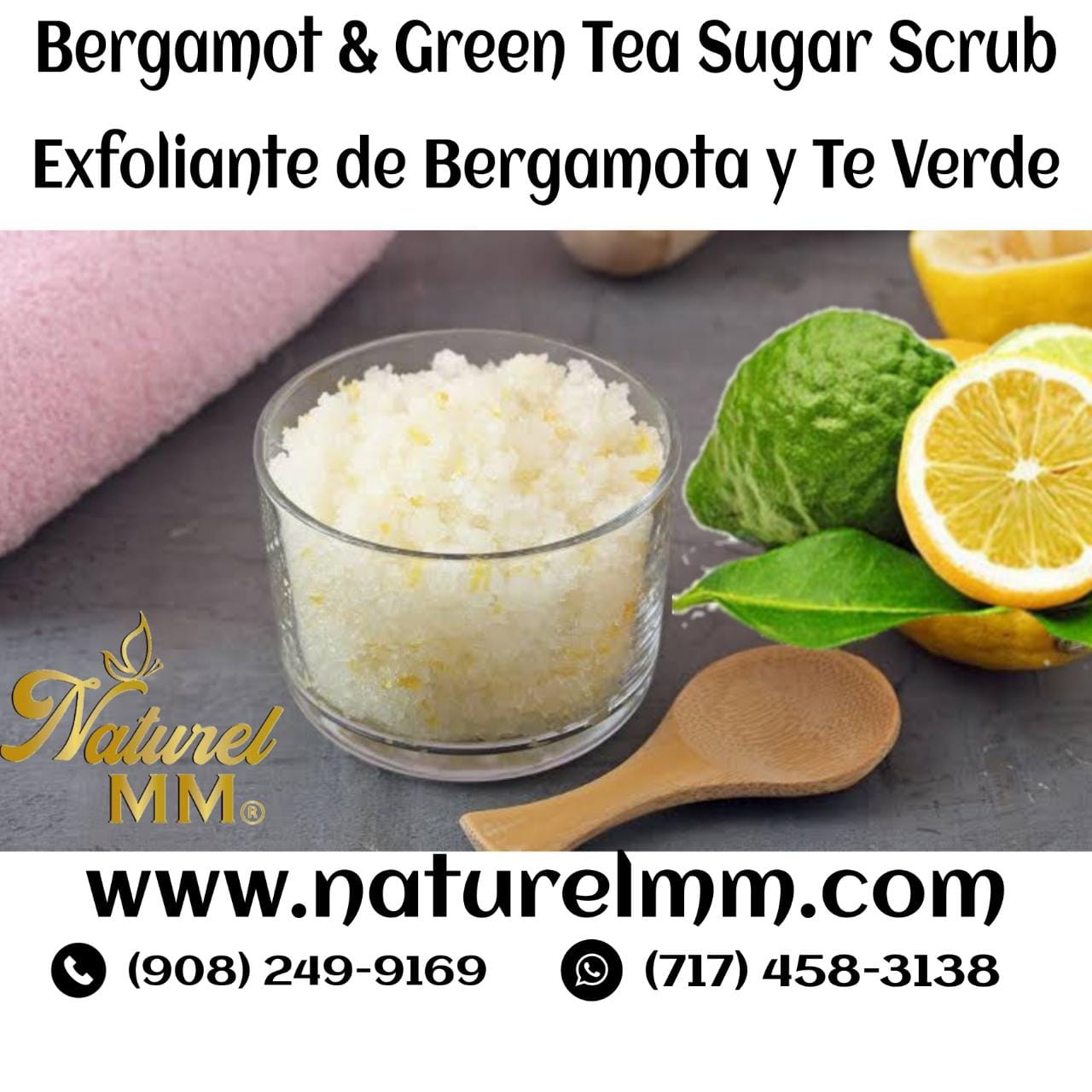 This scrub is excellent, made with bergamot oil, it smells like oranges, sweet and citrusy. Among its many benefits, bergamot oil is known to lift moods of depression, ease stress, and calm skin irritations such as psoriasis and eczema, making it perfect for a winter scrub
Ingredients
• 1 – 2 cups Sugar
• 1 cup Avocado Oil
• 1 cup Sweet Almond Oil
• Contents of 2 Green Tea Bags
• 1 tsp. Bergamot Essential Oil
Instructions:
Begin by emptying the contents of the tea bags into the bowl of sugar. Simply cut open each bag and pour the dry mixture out.
Stir the tea into the sugar, making sure the leaves are evenly distributed throughout the mixture. Using 2 tea bags gives it a lightly speckled look.
You can use more tea bags if you prefer your scrub to have more loose tea leaves speckled throughout the mixture, or you can cut the number down to one bag and have a very light mix.
Then add in the oils (you can combine the two oils into one bowl for easier cleanup). Add the essential oil. Using 1 teaspoon gives the mixture a light orange fragrance. You can increase or decrease this amount to suit your preference.
Using a large spoon, fold the sugar and oil together creating a wet mixture. This is where you can adjust the amount of sugar in the recipe. If you find your mixture to be too runny, add more sugar. If you find it to be too dry, add in a little more of one of the oils.
The result should look like this: kind of like wet sand in texture.
Carefully scoop the mixture into a lidded jar or container for storage
To use: Gently massage over damp skin and rinse with water. Pat dry to reserve the oils left on the skin's surface and then massage the oils into the skin.